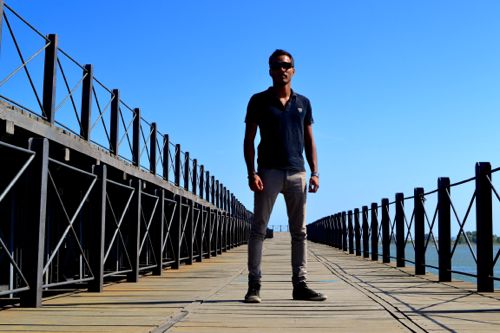 SANTIS
Producer and dj, Santis's musical career started with keyboard in a classical music school of Geneva. A rapid turn into improvisation and jazz led him then focus on musical arrangement theory at the School of Music Technology in Geneva. Alongside this multi-horizon background, the strong relationship between Santis and Techno has always been there.
During 9 years, he run an important musical project « PTRD – Peter D. » that allowed him to make his first weapons in the world of electronic music, signing his first tracks on labels such as: Selected, Funnworks, Vibramacz, In4mation or Lost Language (Ben Russell). Some key places also played an important role at the beginnings in his hometown such as Zoo-Usine, La Ruche and Brasserie des Halles de l'Ile.
The base camp studio of this producer is now in Geneva. Inspired by artists such as Paco Osuna, Richie Hawtin, Gaiser, Fer Br, Lorenzo Bartoletti, John Acquaviva, Oxia, Minilogue, Joris Voorn, as well as all the Spanish techno scene, Santis's techno picks its roots between his hometown and Spain, a country that helped him a lot in finding his own sound.
Recently, Santis opened his studio to welcome all the friends who need help in the mastering or mixing process of a track. An aspect that shows his passion for audio gear and the desire for sharing his knowledge in getting a good sound quality.